The sun is shining, the temperature is rising and we are loving the lighter nights! Summer is great for the soul – but not so good for our hair. If it's not the humidity causing frizz then it's the moisture-sapping sunshine drying out our hair. The elements we love really give our hair a workout!
To help protect against the annual triple whammy of sun, sea and humidity – give your hair a treat! An Ultimate Treatment prepares the hair for the summer, repairing any damage and adding protein to your locks. Repaired hair is stronger and better able to cope with the summer environment and that pesky frizz-causing moisture is unable to penetrate so your hair remains manageable and hydrated. This in-salon Ultimate Treatment lasts for 4 months, so it really does offer a whole summer-long protection.
    KERASTRAIGHT
   Is your hair..
Dull, dry and damaged?
Curly, wavy or frizzy?
Or just unmanagble?
Does it take to long to style?
   One application of kerastraight puts and end to all that!
Eliminates frizz
100% aldehyde/formaldehyde free
Repairs hair
Benefits for all hair types
Lasts up to 4 months
Experience the benefits of smooth, frizz free hair with KeraStraight Brazilian Keratin treatment, it has been designed to repair, smooth and renew and will leave your hair feeling healthy, straighter and stronger.
It reduces blowdrying time for you! 
See our pricing page
The ultimate Brazilian Blowdry! Come and visit us at Gorgeous for a consultation, Look forward to seeing you!

    Mandy Goodridge has been hairdressing in Brighton & Hove for 40 years with huge experience in all fields, including makeup. She started at an explosive time in the 70's when Vidal Sassoon had changed the whole of hairdressing as we know it, doing shows with all the top hairdressers and models of the era at the Cafe Royal in London. After finishing her training she concentrated on cutting for 5 years, which in her eyes is the most important part of hairdressing, without a good cut you have nothing, all other services are there to complement the total look. She loves all aspects of hairdressing, it has been her life, and she prides herself in constant research and embraces all changes occurring in the hairdressing industry.

I have been at Gorgeous Hair Boutique for over 6 years and pride myself with being a professional and with my constant research with products and the latest colour trends, balayage & ombré, and becoming L'oreal trained I've broadened my skills to satisfy the diverse tastes of our cliental. Specialising in KeraStraight I believe it transforms many people's hair. My love of hair up, where I have trained with The Vintage Hair Lounge, and gained extensive training with bridal, proms, balls, festivals, I can create glamorous hair up for a special night out. This year has been very busy with Weddings and Festivals. GLITTER & PLAITS have been a big trend this year for the festivals, also the Goodwood Revival has been very popular for my vintage hair ups. I love meeting new people and the greatest thing about working in hairdressing is watching your client transformed at the end of their appointment, and the smile on their face when they leave the salon. I'll look forward to meeting you.
GLITTER & PLAITS at Gorgeous Hair Boutique is a 15 minute service to have your hair plaited then glitter added, for only £10!
Great for special occasions.. festivals and concerts. Brighton Gay Pride is usually a very popular day at Gorgeous for GLITTER & PLAITS. 
To book your appointment call us on 01273 778411. 
Here at gorgeous we offer a free in depth consultation, taking into consideration your hair type, face shape, skin tone, lifestyle and condition of the hair. We listen to your thoughts and ideas and with that give you the best haircut that suits you and your everyday need.
Together we will create a style and a home regime that will suit your lifestyle.
At gorgeous you will receive the highest standard in professional service and customer care.
---
We specialise in the latest hairup trends, weddings, balls, proms, vintage, hen-parties, festivals, boho looks… in fact there is nothing we can't do at Gorgeous!
PRODUCTS A lot of research goes into finding the best products, we are environmentally aware In haircare and where possible will always provide our product to coexist with our natural environment.
We have a amazing 20% off all our pureology products, whilst stock lasts! so why not pop in to see what we have?
---


PUREOLOGY
Pureology is a vegan product product which is created specifically for professional hairdressers and our clients. Pureology is like no other product it is highly concentrated and sulphate free, it has a AntiFadeComplex to help colour treated hair maintain it's fresh from the salon vibrancy for longer. The vegan formulas made with plant extracts bring together nature and indulgence and provides custom care for every hair type whether it's damaged, dry, unmanageable or in need of volume.
---
KEUNE
So pure natural balance 100% plant essential therapy. Plant extracts and essential oils are the principal ingredients, KEUNE is free from sulphates and parabans, it is also a organic product, the organic essential oil used in So Pure are grown and harvested using biological agriculture that sustains the health of our ecosystem and the quality of the oils.
With essential oils such as…
Mint, Rosemary, Lemon, Ginger, Ylang-Ylang, Palmarosa, Chamomile, Lavender, Jasmine, Sandalwood & Orange. 
---

REDKEN
QUICK DRY –
This quick dry hairspray finishes styles fast for long lasting results.
Fast drying formula adds high shine and firm hold.
THICKENING LOTION –
Build extra body and texture for a fuller looking style.
Bodifying proteins help reconstruct and strengthen hair that looks and feels thicker.
Perfect for fine hair.
GUTS –
Use this volumising spray foam to boost up hair with flexible fullness and bold, gutsy style.
ANTI SNAP –
This best-selling leave-in treatment for damaged hair & split ends repairs, strengthens and protects hair.
It fortifies hair to reduce breakage, split ends and mechanical damage to hair from brushing. Provides heat protection. Fortifies and smooths the cuticle to reduce breakage and split ends.
WAX BLAST –
This high-impact finishing spray-wax adds body and dimension with a choppy matte finish. Get the hold and movement of a wax with the control and definition of an aerosol delivery system.





---
American Crew 
American Crew continues to lead the way in the men's grooming business, it is more than just a lifestyle brand or a salon supplier. It's a landmark in the history of men's grooming. It's the leading salon brand created for men specifically to meet the needs of stylists.

POMADE
Medium hold with high shine.
Extremely versatile water – based formula rinses clean and offers smooth control with shine. Works well for curly hair and provides a modern, flexible alternative styling gels.
Check our Facebook page for latest offers
 OFFERS AT GORGEOUS 
Amazing offer with Shannon on Wednesday.
20% off of colour and cutting services.
NHS staff
Students
OAPs 65+
ID will need to be required to receive this offer.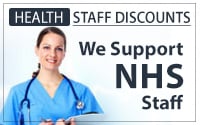 ---
KeraStraight offer with Shannon, for new Clients. 
Take this amazing opportunity to have a KeraStraight treatment with Shannon, who is offering the Kerastraight treatment £175 with a complimentary hair cut, Valid January 2020 – March 2020.
---
 ♥ Loyalty Cards ♥
Shannon is now offering loyalty cards, so on your 1st visit you will receive 10% off and on your 6th appointment 15% off, how great is that?
Acting on a professional level it's very important to us that you get what you want. We love to to build relationships up with clients, getting to know you as a person.
We use Majirel hair colour in Gorgeous. Mandy who has had 37 years hairdressing experience with Majirel, is always researching as many brands as possible on a regular basis but is still an enormous fan of Majirel.
Have you been collecting any pictures or using Pinterest for inspiration? if so please bring them along to your consultation we love to see your ideas.
For all new clients a skin test is required 24 hours before a colour service.

Mandy
Shannon
Fullhead Hi-Lites
£70
£70
T-bar Hi-Lites
£50
£50
Partin Hi-Lites
£35
£35
Fullhead Tint
£50
£50
Root Tint + Refresh
£40
£40
Root Tint
£35
£35
Halfhead Root Tint
£25
£25
Men's Comb on Colour
from £15
Scattered foils + Root Tint
from £85
Bleach Roots
£35
£35
Toner
from £20
from £20
Semi-Permanent
from £30
from £30
Glossing
£20
£20
Colour Correction
Price by quotation
Balayage/Ombré
Price by quotation
KeraStraight
From £175
Perming
From £65
SilaPlex Treatment
From £20
Check our Facebook page for updates & special offers!
---
Cutting and Styling
| | Mandy | Shannon |
| --- | --- | --- |
| Cut and Blowdry | £52 | £40 |
| Wet Cut | £35 | £25 |
| Children up to 13 | – | £12/£15 |
| Children 14-16 | – | £20 |
| Men's Cut | £25 |  – |
| Blowdry | from £20 | from £20 |
| Hair up & Plaits | – | £15-£30 |
| Wedding hair | – | Price on quotation |
Technical – all services are priced as from
Mandy
Shannon
Fullhead Hi-Lites
£70
£70
T-bar Hi-Lites
£50
£50
Partin Hi-Lites
£35
£35
Fullhead Tint
£50
£50
Root Tint
£35
£35
Halfhead Root Tint
£25
£25
Men's Comb on Colour
from £15
Scattered foils + Root Tint
from £85
Bleach Roots
£35
£35
Toner
£20
£20
Semi-Permanent
from £35
from £35
Glossing
£20
£20
Colour Correction
Price by quotation
Balayage/Ombré
From £100 including toner
KeraStraight
From £175
Perming
From £65
SilaPlex Treatment
From £20
*Gift vouchers available to purchase at Gorgeous*
20% off for NHS staff, students and OAPs 65+ on all colour and cutting services with Shannon, every Wednesday. How great is that?