Check our Facebook page for latest offers
 OFFERS AT GORGEOUS 
Amazing offer with Shannon on Wednesday.
20% off of colour and cutting services.
NHS staff
Students
OAPs 65+
ID will need to be required to receive this offer.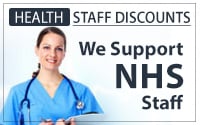 ---
KeraStraight offer with Shannon, for new Clients. 
Take this amazing opportunity to have a KeraStraight treatment with Shannon, who is offering the Kerastraight treatment £175 with a complimentary hair cut, Valid January 2020 – March 2020.
---
 ♥ Loyalty Cards ♥
Shannon is now offering loyalty cards, so on your 1st visit you will receive 10% off and on your 6th appointment 15% off, how great is that?